Register for tomorrow's April Webinar! Register here.
Rebecca Moulton and Becky DePodwin will be joined by guest speakers, Dr. Kathleen Alto, and Brandon Bolinksi, to provide perspective, experience, and expertise on the emotional well-being aspect of what we're all collectively going through during this global Pandemic. We also recognize that it can be difficult to deal with the effects of high impact severe weather, especially when it's occurring in your backyard.
Join us as we discuss the topics of coping with the unprecedented loss of routine, balancing work and family, cumulative stress, with the added stress of severe weather, what the future might look like for meteorologists at work, at home, in the studio, office, or in the field, and how to prioritize your mental health and selfcare.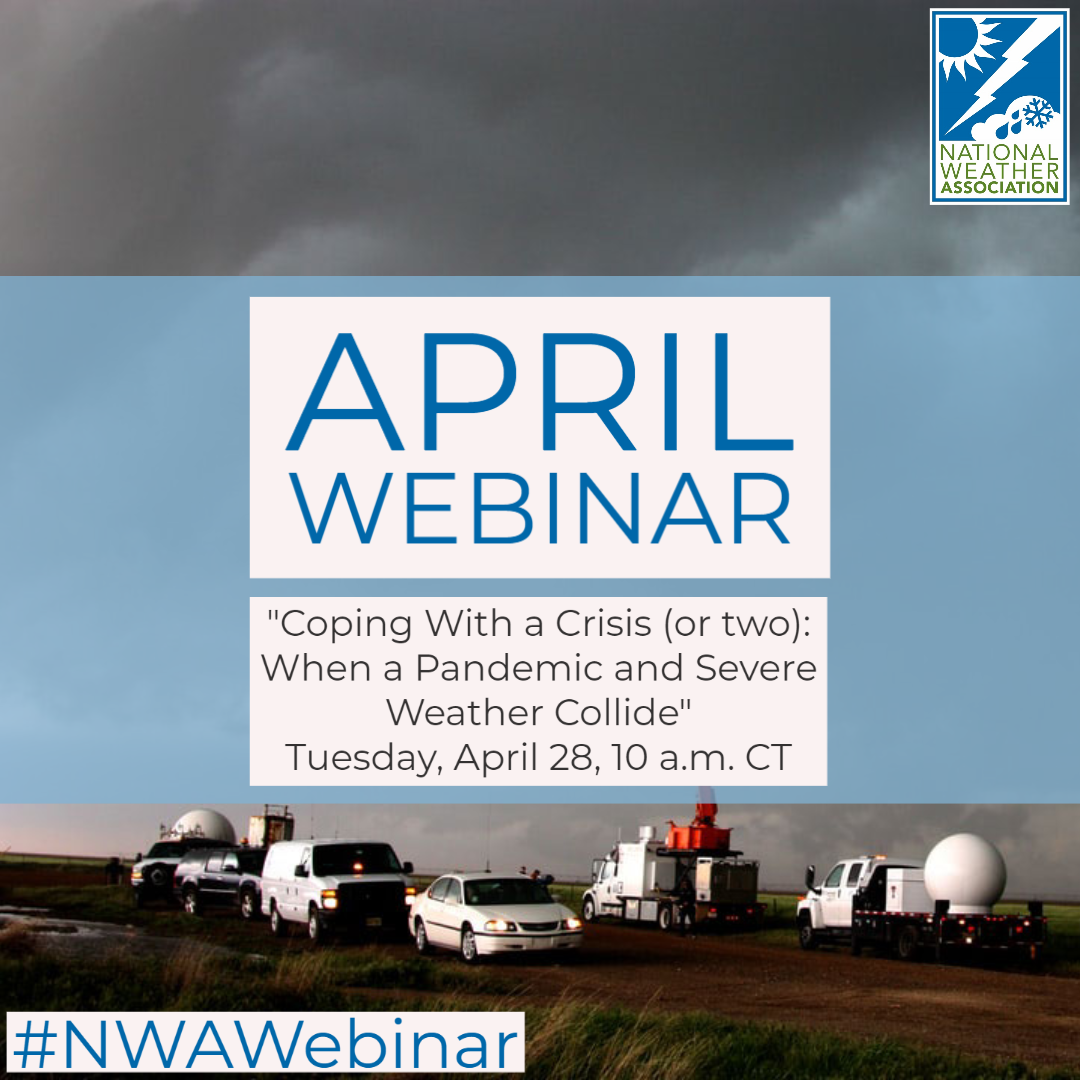 ---

Want to join the National Weather Association? Receive our monthly newsletter, webinars, job postings and more member resources. Learn more here!